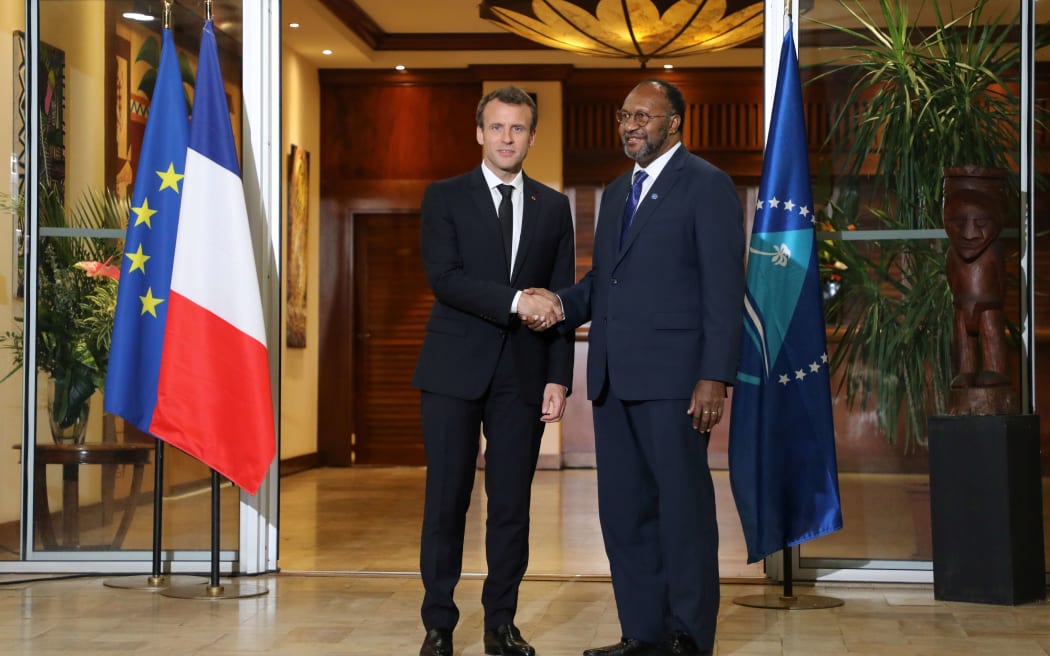 French President Emmanuel Macron will make a first official visit to Papua New Guinea next Friday as part of a short Pacific trip.
Macron's trip will start in New Caledonia before he travels to Vanuatu and Port Moresby.
A French official told the news agency the trip was "historic" because no French president had ever visited non-French islands in the region.
Macron will use those two stops to outline his Indo-Pacific strategy, aimed at "recommitting" France to the region, the official said.
PNG Prime Minister James Marape said he would meet one-on-one with Macron, and the itinerary for the visit also included a courtesy call on Governor-General Sir Bob Dadae and the signing of various agreements.
Marape emphasized the significance of Macron's visit in strengthening bilateral relations between France and Papua New Guinea.
"Under my leadership, France and PNG have been actively enhancing our bilateral relationship, along with other nations," he said on his website.
"I appreciate President Macron's commitment, as demonstrated by his decision to visit PNG and engage in discussions on matters of mutual interest between our countries."
Macron's visit comes on the eve of the final investment decision (FID) by French super-major Total Energies on the Papua LNG Project.
Total Energies is also involved in downstream processing of natural resources such as forests.
"In the midst of the evolving geopolitical landscape in the region, Papua New Guinea serves as 'neutral ground,' and I will urge France to consider PNG's strategic position amid the changing regional dynamics," Marape added.
"The visit of President Macron to PNG will further solidify the growing cooperation and shared goals between our two nations, particularly in the areas of forest conservation, French investments in PNG such as Total Energies, mobilizing resources to support small Pacific Island countries and communities, and other relevant matters."
Macron last year relaunched France's Indo-Pacific approach in the aftermath of a bitter row over a cancelled submarine contract with Australia, casting France as a balancing power in a region dominated by the tussle between China and the United States.