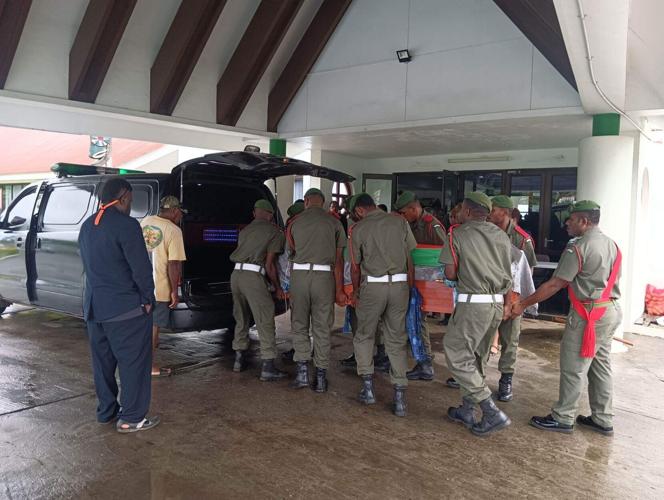 Yesterday, a formal burial service was held at the Vanuatu Parliament building in Port Vila for the late former Member of Parliament (MP), Gillion William.
Following the ceremony, the former MP's body was brought back to his native island of Lelepa, where he was put to rest. Government representatives, including ministers, the leader of the opposition and staff, the attorney general and staff, and previous members of parliament, were there to pay their respects during the Lying in State program among the family members of the deceased.
Along with the public, representatives of the Melanesian Spearhead Group, UN organizations, Vanuatu Christian Council, Vanuatu National Youth Council, Malvatumauri Council of Chiefs, and Port Vila City Council were also present.
Late former MP William was a member of the Graon mo Jastis Pati (GJP) who had served as a Member of Parliament in the Efate Rural constituency for two terms – the 10th Legislature and 11th Legislature.
Mr. William had contested in the last snap election, however the outcome of the election was not in his favor.